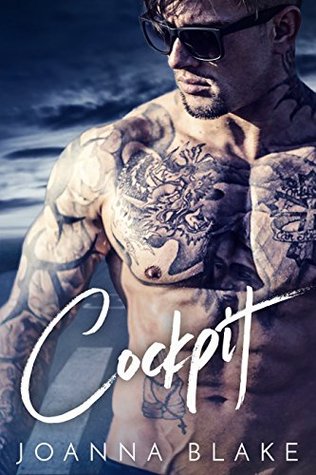 Derek Jagger

is known around by his nickname ""Sergeant Panty Dropper. All the women want to get with him and any that can get with Jagger consider themselves lucky. Jenny Reeds is looking to sow her oats during an impulsive wild streak, but Jenny is young, like right out of high school young and this is something she is doing to rebel. She is so young but she is sweet and beautiful and when Jagger sees her, he wants her and goes after her. Jenny lies about her age and that sets up how the evening goes. They had a one night love affair and Jagger shipped out the next day with only her first name
and a memory of how that night meant to him. Neither forgot each other, Jagger has that memory and Jenny is left with something more. 18 months go by and they end up meeting up by accident, only thing is now Jenny has a secret that she is hiding from Jagger, something huge.
I enjoyed how Jagger is making a point to reconnect with Jenny and show her how much he missed her and wants a relationship with her. This , from a man who cant stay committed, is now wanting a commitment from a woman. Jagger hasn't been with anyone else since Jenny and the limited time since he has been back , things were great but suddenly everything goes wrong when Jagger finds out the huge secret that Jenny was hiding. Jenny was planning to tell Jagger when he found out and he was so mad. He went nuts and let loose his anger and rage and hurt. Yes, Jenny should have told Jagger immediately but she was young and didn't know what to do. Jagger should have realized this. Jenny went to throw herself on the sword , so to speak at his house and saw something and she was devastated. So she did a runner with her secret. That is when things got great. Jagger realized he had a choice to make, to hold on to his anger , rage and hurt or he could take the gift he had and fight for them.
Does Jagger do that or does he continue on his course? Does Jenny let the miscommunication and misunderstanding hurt them both or does she wake up and let love back in their lives? You definitely need to read this story! Jagger and Jenny make a great couple , with the passion , angst, love, humor and action.
My rating: 4.7 stars *****
**I was given an ARC by the author in exchange for an honest review***