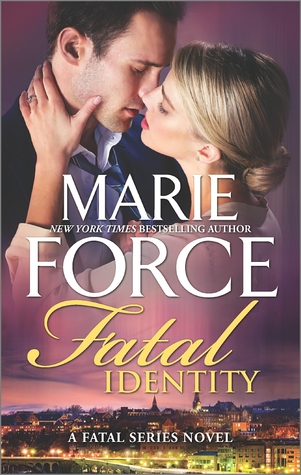 Sam Holland is waiting to learn her fate following her assault of fellow detective Ramsey
. It looks like she is facing suspension and possible loss of command and also added legal charges. All this is because Detective Ramsey who made fun of her ordeal with Stahl. While this is going on, Sam is approached by Josh Hamilton for help in investigating his questionable parentage. He believes he was stolen when he was a baby and what makes his case so explosive is His father is the FBI director.
Then things get super complicated when Josh becomes prime suspect in a horrifying murder so Sam then has to look into the FBI director's family further for suspects. Then on the home front, Nick and Scotty come down with an bad case of the flu, which stands that Sam's anniversary plans are in jeopardy.

She plays super wife and mom and nurses them back to health and its great seeing this side of her and I love reading about it.
The twists and turns in this story are fantastic and the whodunit murder, the who stole the baby now adult Josh and the relationship of Sam and Nick is what makes this a great story and I cannot wait for the next one in this series.
My rating: 4.7 stars *****
**I was given an ARC by
the publisher in
exchange for an honest review***